Business of the Year 2022 Nominees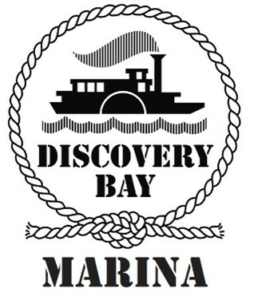 Discovery Bay Marina
2022 Business of the Year Nominee
Joe & Denise Eldam became the new owners of The Discovery Bay Marina in Dec 2019. They had one objective: to revitalize the Marina & make it the life of Discovery Bay once again; to turn it into a vibrant happening and hangout spot for people of all ages. They immediately started listening to what the community really wanted & one thing was to bring back The Rosemarie, so that is the first of many changes they had made. Another was to lower the gas & propane prices. They knew this was a challenge, as that would mean to lower the Marina's profit margin as well, a business who was also being faced with COVID challenges. They managed to do this for the community. They did this because at the core of their belief, they feel that all people should be able to enjoy the excitement and fun of boating and water activities. In line with their business philosophy, they next set their dry storage & wet berths rental pricing below market rate. The Marina is here to bring family fun back to boating and to make the experience affordable for all. The Marina now has CB Pontoon Rentals, brought Freedom Boat Club to the Marina, and soon you will see a "snack shack" convenience store that has been in the works since May 2021. Joe and Denise have released property rights to members of the community to give specific homeowners the right to build their own dock for their private use as well. In a effort to energize the Marina and keep customers happy, we have hosted many events such as Big Cats Poker Run, Food Truck Roundups, and The Farmers Market, which with your continued support we are hoping to have it back on the Marina Property again this coming season.
Whether it is food, shopping, or water sports and boating, The Discovery Bay Marina is now and forever more the place to enjoy our beautiful California weather.
Thank you for the nomination, we are very grateful for your support!!!
Discovery Bay Chamber of Commerce

Dudum Real Estate Group
2022 Business of the Year Nominee
Dudum Real Estate Group agent Angela Martinez is excited and honored to be nominated for Discovery Bay Business of the Year! Dudum Real Estate Group, a local, independent real estate brokerage, has celebrated 12 years in the marketplace and has been nominated and voted a Top Workplace by the Bay Area News Group for the past 5 years.
We are a long-standing member of the Chamber of Commerce, an active member and volunteer for the Community Foundation, a participant and volunteer in the Parade of Lights and bi-annual Boat Parade year after year, and gives generously time and money to the HOW. She also enjoys giving back to her clients, local businesses, and Delta Communities by hosting Ice Cream Socials, Cherry U-Pick events, and One Warm Coat drives, just to mention a few.
Dudum Real Estate Group are proponents for a thriving community and the good life on the Delta! They are members of the California Delta Chamber of Commerce and Visitors Bureau, a non-profit community service organization of businesses, and associate members from Sacramento throughout the San Joaquin River Delta. The organization strives to enhance the enjoyment of visitors while protecting and preserving the area's wildlife and beauty.
Discovery Bay Chamber of Commerce

Uptown Trends
2022 Business of the Year Nominee
In the heart of Discovery Bay lies Uptown Trends, a unique clothing and home décor Boutique. Opening right in the middle of COVID over 2 years ago, Uptown Trends has been Discovery Bay's everything Boutique, pretty much a one-stop shop for clothing, jewelry, and that special gift needed for a party. The shop's uniqueness stems from the owner's vision for it to be more than a clothing and gift store, but to also serve as a positive community hub.
By hosting fun events such as the "Sip Hop & Shop", which brought DB residents together to experience other local shops while making new friends along the way, the monthly chamber event mixers to help ensure that the community is informed, along with her monthly newsletter.
Uptown Trends owner Lisa Combs aims to support the Discovery Bay community and small businesses in the area, and provide the best products, forever favorites, and cutting-edge fashion with excellent customer service and fun. But most importantly, Lisa has given back to the community by supporting our local schools, organizations, and small local businesses like her own. Lisa and her puppy, Dolly, always welcomes shoppers in with a smile, and always offers a guarantee or your money back.
Discovery Bay Chamber of Commerce
Non-Profit of the Year 2022 Nominees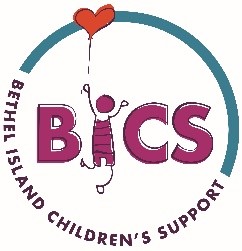 Bethel Island Children's Support (BICS)
2022 Non-Profit of the Year Nominee
Bethel Island Children's Support (BICS) organization works to unite the local community of Bethel Island and promote the wellbeing and educational advancement of the children.
Approximately 250+ children up to 18 years of age attend our annual holiday party that provides new wrapped warm winter coats and toys for all attendees. This is a community event with arts and crafts, pizza, treats, family pictures, and a visit from Santa.
Every year BICS hosts a return to school event, working with the local schools where all children can get a new backpack as well as required school supplies to get them off to a good start in the new year. Older children may apply to BICS for opportunities to be awarded laptops and higher education scholarships. BICS Academic Excellence Program promotes success in school to make a positive impact on education development. Many children who have been supported by BICS have returned to volunteer and contribute to the program, which is well-known by the community and the local school district.
Bethel Island Children's Support was founded in 2006 and became a 501c3 non-profit corporation in 2015. BICS is a 100% volunteer organization and all funds raised or items donated go directly to children of the community.
Discovery Bay Chamber of Commerce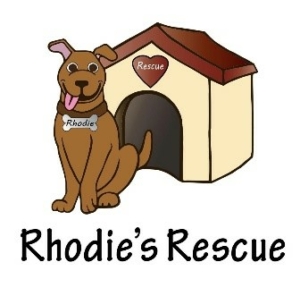 Rhodie's Rescue
2022 Non-Profit of the Year Nominee
Rhodie's Rescue is a very small but mighty all-volunteer organization saving the most in-need dogs from high-kill shelters and neglectful or abandonment situations. Our mission is to help as many souls out of awful situations, and get them into loving forever homes.
In these unprecedented times, when shelters are overflowing and dogs are being abandoned or left behind at an alarming rate, you will see Rhodie's volunteers out in the streets, farm fields, orchards and shelters working to get dogs to safety. With the use of our field equipment (traps, nets, drones, trail cameras) and expertise, we are often called on to capture the difficult dogs who have been out loose and evaded capture for weeks, months and even years.
Once in our possession, all dogs receive the best medical care, from basic needs to extreme care such as orthopedic surgeries, heart surgeries, treatments for neurological conditions, and anything in between.
Rhodie's Rescue dogs live in experienced foster homes while being vetted, rehabilitated, and trained before being adopted out into families who have been perfectly matched for the dog's needs and personality as well as the family's lifestyle and home.
Rhodie's Rescue is committed to each and every dog that comes into our organization for life. If for some reason an adoptive family can no longer keep the dog, Rhodie's requires the adopters to return the dog to ensure the dog's well being and safety for life.
Rhodie's Rescue also maintains a sanctuary at their ranch where the dogs who have not been adopted due to medical or behavioral issues live out their lives to the fullest and are provided impeccable care, all medical needs, and lots of love and nurturing as our own furry family members. Currently, we house many many dogs with all sorts of medical issues, we never turn anyone away
Rhodie's Rescue relies solely on public donations and fundraising events and receives no funding or grants from any government agency, business, or corporation.
From Hopeless to a Home, One Dog at a Time.
Discovery Bay Chamber of Commerce

Discovery Bay Yacht Club Splashers
2022 Non-Profit of the Year Nominee
Since 1981, Discovery Bay Yacht Club Splashers have been hosting fundraising events resulting in hundreds of thousands of dollars being donated to local non-profits. Along with raising funds, Splashers have volunteered countless hours and launched oodles of food/toy drives resulting in much needed support to our community.
In the last year, D.B.Y.C. Splashers held multiple fundraising events resulting in over $8,000 in donations to local non-profits such as Kaleidoscope, Helping One Woman, and Shepheard's Gate. Volunteers sewed 350 pillows donated to Hope4Cancer patients, and thousands of canned goods and bags were collected and distributed through Delta Christian Food Pantry, just to name a few of our efforts.
We, the Splashers, believe our whole community benefits when we take a moment to think of others before ourselves. It is our pleasure to be able to give back to a community that gives so much.
Discovery Bay Chamber of Commerce
Citizen of the Year 2022 Nominees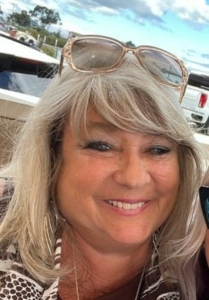 Cindy Patterson
2022 Nominee
My life has been filled with volunteering and helping people.
We moved to DB in 1997, I was donating time to the "Friendly Visitor" program visiting an elderly person weekly, sharing meals, shopping, or just watching a movie. Committed to "Irene" for 3+ years until she passed, it was simple to make our elders happy.
Feeling the void, I then became the Splasher Leader at DBYC for 3 years, we had many fundraisers, but some of the most memorable was picking families in need (from a local school). We would get a Christmas List, usually from a grandparent that was taking care of grandchildren, shop, wrap presents, and deliver on Christmas Eve. The children never knew, as they thought all the gifts came from Santa. I've shared many tears of joy with the parents/caretakers.
We then started All In One Limousine in 2018, our company continues to support everyone.
Cindy has paired up with several groups to offer limo rides for military members coming home from service. Thanking all Military and First Responders is dear to my heart.
Donating to schools, offering free limo rides to school functions, free limo packages for fundraisers all over CoCo County, Make a Wish, Cancer Society, Red Heart, Golf Tournaments, Big Cat, Wine on the Bay, churches, and many non-profits. The list is too long to list everything.
In October, I always bring a limo to Riverlake Plaza to block off the parking lot to keep the kids safe while trick or treating and of course, hand out candy!!! Kids know me as "Limo Lady" and it brings me joy!
In November, I buy the turkey and fixings, diapers, formula, and make sure a family had a home-cooked turkey dinner on Thanksgiving.
The last 3 years I have dedicated myself to the Discovery Bay Chamber of Commerce, through COVID it was challenging to keep the Chamber alive for small business, sharing info, Mixers, food trucks, and other events. I volunteer many hours as I want to make sure events are smooth and successful. Last year, I was a big part of the making sure Holiday Tree and Ornaments was once again put up in Discovery Bay. I have and always will be a volunteer and donating to our wonderful community, as I love it and can't say NO!!!
This nomination is a great honor and I will always continue to support my community and town.
Discovery Bay Chamber of Commerce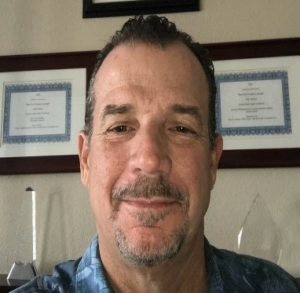 Frank Morgan
2022 Citizen of the Year Nominee
Education:
• Master's Degree in Business Administration
• 100 Ton Captain's Credential
• Local Business Owner - (Captain Morgans Delta Retreat)
Background:
Captain Morgan has lived in Discovery Bay (DB) for approximately 21 years and he is currently a Board Member for both the Blue Top Condos (4 years) and the Reclamation District 800 (7 Years) here in Discovery Bay.
His professional career involved working 32 years for various California cities and Contra Costa County. Captain Morgan retired in 2012 as the Deputy Director of Public Works for a large city in the Bay Area.
In 2012, his wife Melinda and he started Captain Morgan's Delta Adventurers LLC, which provided charter cruises out of the DB Marina and countless opportunities to donate to local charities which helped provide goods and services to thousands of disadvantaged individuals and families.
Currently, Melinda and Captain Morgan own and operate a new local business, "Captain Morgan's Delta Retreat". It is a unique and exciting way for the Captain to share his love of the Delta with others, both inside and outside of our local community.
Captain Morgan also testified in Sacramento, representing the DB community in a lawsuit against the State of CA to STOP THE TUNNELS, which helped cancel the twin tunnel plan and send the State back to the drawing board to review other options.
Discovery Bay Chamber of Commerce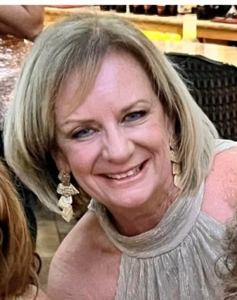 Lisa Combs
2022 Citizen of the Year Nominee
If you have met Lisa Combs, you know she wears her heart on her sleeve. After moving to Discovery Bay 9 years ago with her husband Todd, Lisa decided right away that she wanted to be involved in her community. Starting 5 Bunco teams for women like herself, who wanted to meet new friends, volunteer, and give back to her community.
Lisa has been involved with the DB Community Foundation, DB Chamber, Lions, Save the Tunnels, HOW, DBYC/Ships Store, Splashers.
For the last 6 years, Lisa has volunteered as Santa for the DB Steak House, personally writing back to each child who sent their wish list in for Santa to fulfill.
When Discovery Bay started to hunker down due to COVID, Lisa decided to try to lift the community's spirits by boating through our backyards dressed as the Easter Bunny, hoping it would brighten their Easter Sunday. Continuing to focus on ways she could help the community, she also started the DBYC Online Ships Store. Not only did it allow members to shop and have items personally delivered, but it also enabled Lisa to personally do a wellness check on those who were alone and have a conversation 6 feet away. With combined effort, Lisa was able to fulfill her vision of having a beautiful community Christmas Tree back in the community and a Farmers Market at the Marina.
Prior to opening Uptown Trends, Lisa was an Executive Director for a Senior Living Community and Dementia Coach. Although COVID ended that track of her career, her caring for others has never stopped.
Discovery Bay Chamber of Commerce