Business of the Year 2021 Nominees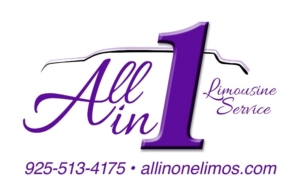 All In One Limousine
2021 Business of the Year Nominee
All in One Limo has served the community in many ways, Adopting Families at both Thanksgiving & Christmas.
Always giving Limo Certificates for Auctions& Fundraisers, ie: Schools, HOW, Children Halloween Parade , Make a Wish foundation, Camp Concord, Walnut Acres and many more. They work with the Weekend Road Warriors Donating Limo's to Welcome home those who have served our Country. They have always supported our Local schools and donated Limos to the Kids School Fundraiser. Cindy has held Positions on the Board of Directors for Both the Chamber of Commerce and the DBYC.
Bob and Cindy started the Business in 2008 w/ just 2 cars. 13yrs later they have grown to a fleet of 8 car. They specialize in customer detail, they listen to their customers wants & needs, personalizing whenever possible. Cindy will go above & beyond to make the event special.
They offer Wine tours, Airport & Pier service, weddings, shop for the Dress limos, Birthday Celebrations, Quinceras, just a night out on the town. Pretty much anything you need, don't forget about the "Silver" Service. offering rides to Dr appts, medical procedures, grocery shopping or just a day of errand for those who need a driver
Discovery Bay Chamber of Commerce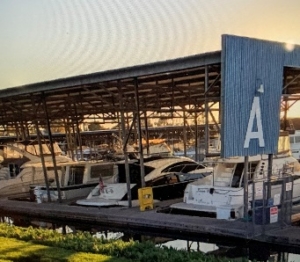 Discovery Bay Marina
2021 Business of the Year Nominee
Joe & Denise Eldam became the new owners of The Discovery Bay Marina in Dec. 2019. They had one objective. To revitalize the Marina & make it the Life of Discovery Bay once again,
To turn it into a vibrant happening, hangout spot for people of all ages. They immediately started listening to what the community really wanted & one thing was to bring back the Rosemarie, so that is the first of many changes they had made.. Another was to lower the gas & propane prices, they knew this was a challenge, being faced with covid but they managed to do this for the community. They did this because at the core of their belief that all people should be able to enjoy the excitement and fun of boating and water activities. Inline with their business philosophy they next set their dry storage & wet berths rental pricing below market rate. The Marina is here to bring family fun back to boating and to make the experience affordable for all. The Marina now has Boat rentals such as CB Pontoon, which also have water bikes to rent as well, they also brought Freedom Boat Club to the Marina, also soon you will see a "snack shack" that has been in the works since May 2021,
Joe and Denise have released property rights to members of the community to give specific homeowners the right to build their own dock for their private use as well...In an effort to energize the Marina and keep customers happy we have hosted many events such as Big Cat Poker Run, Food truck Roundups which has been the communities favorites Whether its food, shopping or water sports and boating , The Discovery Bay Marina is now the place to be, A perfect way to enjoy the beautiful California weather..
Discovery Bay Chamber of Commerce