Business of the Year 2020 Nominees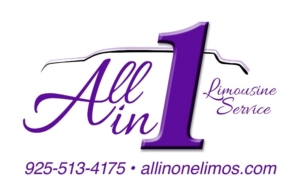 All In One Limousine
2020 Business of the Year Nominee
Thank You for the Honor of the Nomination!!! We are very excited.
Bob and Cindy Moved to discovery Bay in 1997, they started the Business in 2008 with just 2 cars. Thirteen years later they have grown to a fleet of 8 cars and they are still growing. They specialize in customer detail, they listen to their customer's wants and needs and personalize the trip whenever possible. Cindy will go above and beyond to make the event special.
Cindy & Bob have served the community in many capacities, Cindy held Positions on the Board of Directors for both the Chamber of Commerce and the DBYC. They have volunteered themselves including Friendly Visitors, Adopting Families at both Thanksgiving and Christmas. They have given to many Fundraisers including Make a Wish foundation, Camp Concord, Walnut Acres, and many more. Always donating Limo's to Welcome home those who have served our Country. They have always supported our Local schools and donated Limos to the Kids Fundraiser or projects.
During these trying times in 2020, they have been very creative in coming up with ways to make people happy. They stayed in touch with their customers, especially the elderly, offering complimentary shopping for those who did not feel comfortable going out. During Mother's Day & Father's Day they offered Limo Rides, including lunch and a private photo session outdoors. Cindy is always looking for creative ways for people to get out safely and enjoy themselves during these trying times.
They offer Wine Tours, Airport & Pier service, Weddings, Shop for the Dress limos, Proms, Birthday Celebrations, Quinceras, just a night out on the town. Pretty much anything you need.
Don't forget about the "Silver" service. Offering rides to Dr. appts, medical procedures, grocery shopping, or just a day of errands for those who need a driver or are just not comfortable in driving anymore.
You can always depend on All In One Limousine Sevices to make the experience the best and to get you to your destination safely and on time in style.
Discovery Bay Chamber of Commerce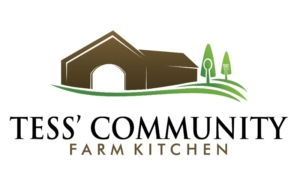 Tess' Community Farm Kitchen
2020 Business of the Year Nominee
Tess' is very honored to have been nominated for Business of the Year! We thank you and appreciate the community for believing in us and continuing to support us!
Tess' is a lovely space that allows you to experience the special connection that we all feel with food. Located on 10 acres at the border between Brentwood and Discovery Bay in Northern California, we want to reconnect our visitors with some basics, like where their food comes from, why fresh is important, and how can we take the bounty that exists on our land, and turn it into yummy meals, making us feel full not only in our stomachs but also in our souls.
We have a commercial kitchen that teaches classes, has a deli counter with local farm to table meals to go, special events throughout the year, and local vendors within our farm market.
We want Tess' to be a place where we have Community, a place to be, a place to share, a place to reconnect, so that when you leave you feel rested from the daily challenges that we all face, a place to pamper our spirits and soul.
Discovery Bay Chamber of Commerce
Non-Profit of the Year 2020 Nominees

Aim High Preschool
2020 Non-Profit of the Year Nominee
Aim High Child Care Center, Inc has been caring for children in the local area for over 25 years. In 2020, we opened a new location at Timber Point Elementary School in Discovery Bay. At that location, we are strictly a preschool and we serve children ages 2-5. We have full daycare as well as a preschool-only option. We were truly fortunate that many of our valuable staff who were well trained and understood our goals wanted to transfer to help open the new center. This allowed us to focus on the families, children and meeting their needs while keeping the high standards that Aim High families are accustomed to.
We utilize the California Preschool Foundations and Framework from the Department of Education. This prepares young children for Transitional Kindergarten and Kindergarten. The goals and milestones will be age-appropriate and we will be working to help them meet all the benchmarks and developmental milestones for their age group. The health and safety of children is always our number one priority, especially in a pandemic. We have many COVID mandates to comply with from Community Care Licensing. Second to health and safety, our goal is always to meet the child's individual needs and to have them happy and learning. We want their early memories of learning to be positive as we create lesson plans to develop the whole child, physically, mentally, and emotionally.
We value this opportunity to grow and be part of the Discovery Bay community. Each day we look forward to seeing the children's faces, making new friends, and giving back to the community. We have been open for a little over 6 months and we have tackled the challenges of a pandemic while caring for a family's most valued family member. We look forward to continued growth and serving the many families that need childcare in Discovery Bay.
Discovery Bay Chamber of Commerce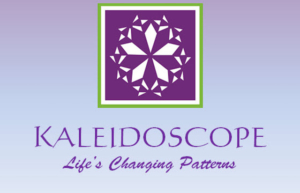 Kaleidoscope
2020 Non-Profit of the Year Nominee
Kaleidoscope Cancer Connection is a non-profit organization founded in 2003 and was established to provide hope and connection to people living with cancer in East Contra Costa County. At that time and even still, there are very limited services for people enduring these struggles in our area.
Kaleidoscope does not attempt to provide services around the cure, remission, pain relief or other therapies, but seeks to pick up where conventional medicine leaves off. The programs offered by Kaleidoscope focus on the emotional and spiritual journey that may be as, if not more debilitating than the physical symptoms themselves. Kaleidoscope encircles those we serve with nurturing support on their journey -- a place where mind, body, and spirit find healing and peace.
Over the years, Kaleidoscope has provided support for 100's of families in the East Contra Costa County area. Services provided include; meals for families during treatment times, support groups, child programs and events, and the very important sympathetic support needed on a daily basis. Kaleidoscope is staffed entirely by volunteers and funded solely through donations and grants. Our services are always offered at no cost or obligation. The Board members and volunteers comprise a diverse cross-section of the surrounding communities. Many are former recipients of Kaleidoscope's care or are honoring loved ones by serving others. From our first contact with someone living with cancer, everything we do is oriented toward rebuilding the hope that cancer depletes and relieving the isolation it creates.
Kaleidoscope is honored to once again be nominated by the community for the non-profit business of the year in 2020. The effects of COVID-19 on our organization have been significant, but we have continued to provide support and care for our individuals and families through this tough time. Over the last year, the organization has focused principally on the development and beautification of the Sacred Garden and Labyrinth area of the center in Byron, where members of the whole community can spend time walking the labyrinth, reflecting, and work on reaching inner peace.
Discovery Bay Chamber of Commerce

Some Gave All - The Joey Graves Foundation
2020 Non-Profit of the Year Nominee
Some Gave All – The Joey Graves Foundation was inspired by the sacrifice of SPC Joseph A. Graves – KIA 25 Jul 06 Baghdad, Iraq. The foundation was established to honor all of the fallen – 'Inspired by one….to honor all'.
In the eleven years since its inception, the foundation has created venues that have contributed to the wellbeing of veterans, their families, and active-duty servicemembers. We do this by providing emotional, spiritual, and financial support.
Our primary mission is to support Gold Star Families and to provide a healthy path to grieving. To date, we have over $100,000 in college scholarships set aside for children of the fallen.
It has been accurately said that "Freedom is everyone's job" and we agree. We have a solemn duty to help those who are willing to risk all for our freedom.
Discovery Bay Chamber of Commerce